El Australian Effects & Animation Awards Festival 2017 cerró su edición anual en Sidney, Australia a mediados del mes de Agosto y en su edición número 20, la cantidad de participantes para la categoría de Feature Films VFX fue la mayor en la historia de este festival, y por la lista de participantes se nota lo reñida que estuvo.
Los premios son dados a la excelencia creativa y técnica en el uso de efectos visuales (vfx) y animación. El criterio para el juzgado es habilidad técnica, arte y calidad, la integración dentro del proyecto en general y su contribución a la historia, estos son juzgados por un grupo específico y talentoso panel de jueces.
La lista de ganadores es extensa, pero vale la pena explorar cada uno de los ganadores, por lo cual nos hemos dado a la tarea de compilarlos para que no los tengas que buscar:
FEATURE FILM VFX (efectos especiales para largometraje)
GOLD War for the Planet of the Apes – Weta Digital (ve el trailer)
SILVER The Jungle Book – MPC / Weta Digital
BRONZE Kong: Skull Island – ILM (ve el detrás de cámara)
SPECIAL MERIT Fantastic Beasts and Where to Find Them – Framestore
SPECIAL MERIT Ghost in the Shell – MPC
SPECIAL MERIT Valerian and The City of a Thousand Planets – Weta Digital
360° VR (Realidad Virtual 360°)
GOLD Battle Test: A Nissan Rogue 360° Experience – ILM (aquí puedes leer – en inglés – acerca de esta experiencia)
SILVER The Bombing of Darwin – Method Studios
BRONZE SkyRider Motocoaster Dreamworld Australia – Rotor Studios
COMMERCIALS – ANIMATION
GOLD John Lewis "Buster the Boxer" – MPC (ve el anuncio)
SILVER James Wellbeloved "Mega City" – Passion Pictures
BRONZE Woolmark "The Innovator" – BUCK Design
SPECIAL MERIT Samsung "Ostrich" – MPC
SPECIAL MERIT Domestos "Grime Minister" – Outpost VFX
SPECIAL MERIT Dairy Farmers of Canada "Mia & Morton" – Gentleman Scholar
SPECIAL MERIT Standard Chartered Unlimited "Cashback Credit Card" – Cirkus
SPECIAL MERIT Sainsbury's "The Greatest Gift" – Passion Pictures
SPECIAL MERIT Estee Lauder "La Mer: Part II" – Psyop
COMMERCIALS – VFX (efectos visuales en comerciales)
GOLD FDA "Straw City" – Alt.vfx (ve el comercial)
SILVER Heineken "Cities of the World: The Trailblazers" – MPC
BRONZE Jose Cuervo "Tomorrow Is Overrated" – Electric Theatre Collective
SPECIAL MERIT Nespresso "Comin' Home" – Framestore
SPECIAL MERIT Nissan Rogue "Return of the Snowman" – The Embassy
SPECIAL MERIT Hyundai "Fall" – Fin Design + Effects
SPECIAL MERIT Ferrero Rocher "Rolling" – Rising Sun Pictures
EDUCATION & INFOGRAPHIC (educacional e infográfico)
GOLD Sydney Opera House "The Lounge" – Latchkey (aquí puedes ver el video)
SILVER TEDx "Tetris" – Vandal
BRONZE BHP Billiton "Maths Is Life" – Nick Did This
EVENT OPENERS (apertura de eventos)
GOLD Semi Permanent Festival 2017 – Framestore (lee y ve el video aquí)
SILVER Macquarie Telecom – Cutting Edge
BRONZE TEDx Sydney 2017 "Unconventional" – Substance
GAME TRAILERS
GOLD Evil Within 2 Trailer – Plastic Wax (ve el trailer aquí)
SILVER Civilization 6 Launch Trailer – Plastic Wax
BRONZE Forza NASCAR – Jumbla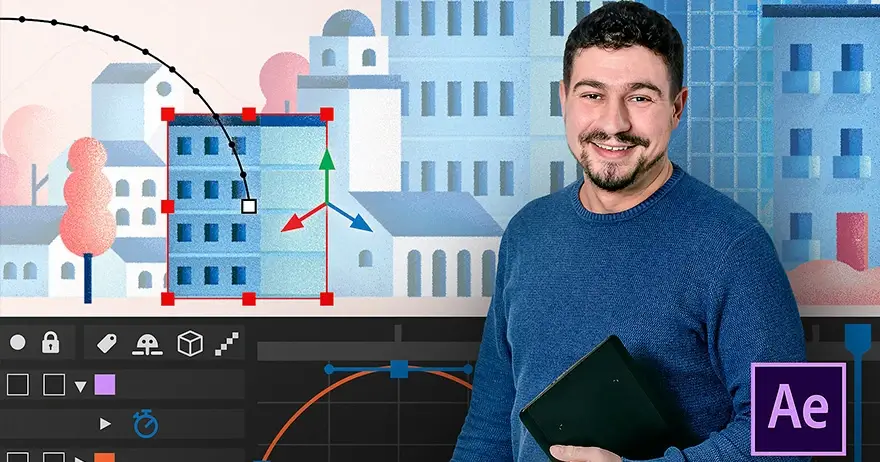 IDENTS & STINGS BROADCAST
GOLD MTV "On The Go" – Engine (ve el video aquí)
SILVER Disney XD – Hackett Films
BRONZE SBS Lunar New Year "Fire Rooster" – SBS Television
LIVE EVENTS (eventos en vivo)
GOLD Organic Vibrations – Danny Rose Collective (ve un poco sobre la experiencia en este video)
SILVER Light for the Wild: Vivid at Taronga 2017 – Ample Projects
BRONZE Audio Creatures: Vivid Festival 2017 – Spinifex Group
MUSIC VIDEO (video de música)
GOLD Kool Keith X MF Doom "Super Hero" – Aardman Nathan Love (ve el video aquí)
SILVER Aesop Rock "Shrunk" – Bent Image Lab
BRONZE Hayden James "Just a Lover" – SPLINTR
SHORT FILM (cortometraje)
GOLD Agent 327: Operation Barbershop – Blender Animation Studio (ve el cortometraje)
SILVER Otherhalf – Framestore
BRONZE The Heart of Sky – Mirari&Co.
SPECIAL MERIT Martha the Monster – Goodman Brothers
STUDENT SHORT (cortometraje estudiantil)
GOLD Hippocampe – Sauce Curie (ve el cortometraje)
SILVER Future Primitive Titles – Julz Lane
BRONZE The Fox Lantern – Elizabeth Poole
TV SERIES – CHILDREN (series para niños)
GOLD Winston Steinburger & Sir Dudley Ding Dong – Sticky Pictures (ve episodios)
SILVER Kazoops – Cheeky Little Media
BRONZE The Skinner Boys – Guardians of the Lost Secrets 'Claw of the Werewolf'- SLR Productions
TV SERIES (series de tv)
GOLD Game of Thrones Season 6 – Rodeo FX (ve el trailer de la temporada)
SILVER Taboo – BlueBolt
BRONZE Ripper Street Season 5 – Screen Scene
TITLES/OPENERS – FEATURE FILM (secuencias de apertura en largometrajes)
GOLD Doctor Strange main-on-end title sequence – Sarofsky  (ve la secuencia)
SILVER Max Steel – The Sequence Group
BRONZE Captain America: Civil War – Sarofsky
TITLES/OPENERS – TV (secuencias de apertura en televisión)
GOLD Guiltology Titles – Jellyfish Pictures
SILVER Cardinal Season 1 – The Sequence Group
BRONZE Clique – Jumbla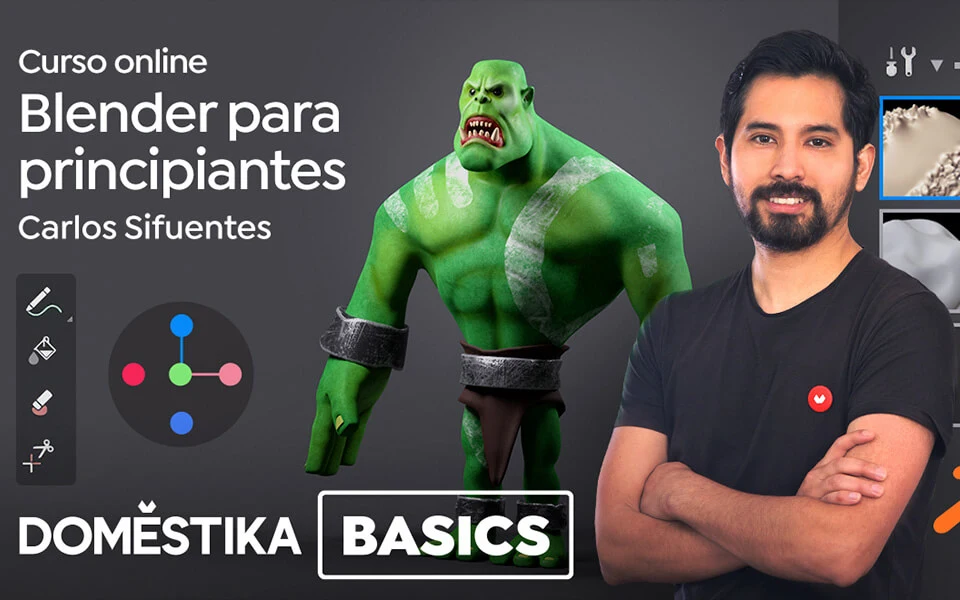 VR EXPERIENCE
GOLD INFINITI IQ Virtual Reality Experience – Experience The Pulse (aprende sobre esta experiencia aquí)
SILVER Fantastic Beasts and Where to Find Them – Framestore
BRONZE Shell V-Power Virtual Pitstop – Traffik
WEB VIRAL
GOLD Camry Global Launch – Rotor Studios (ve el video aquí)
SILVER LaTrobe "CyberGames" – Visual Playground
BRONZE "Festival of Dangerous Ideas 2016″ Sydney Opera House – Paper Moose
Si pasaste algunos minutos viendo los ganadores así como buscando los otros candidatos, creo que puedes ver facilmente la difícil labor que tuvieron los jueces del Australian Effects & Animation Awards Festival para listar a los ganadores.